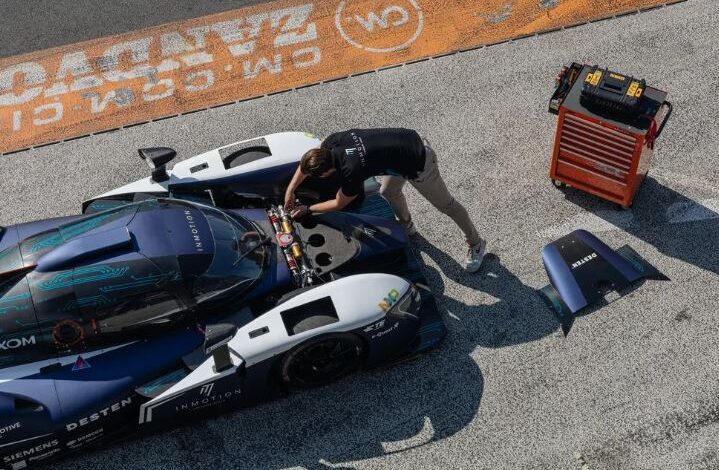 Team inMotion's electric racing car has the fastest charging in the world
(sustainabilityenvironment.com) – A revolution of name and fact. The special electric racing car Revolution, created by a group of students Eindhoven University of Technology (TU/e), in the Netherlands, has broken an important barrier of electric mobility. Thanks to proprietary technology, the battery pack can be recharged in less than 4 minutes. To be precise, it takes 3 minutes and 56 seconds to fill up the car, a time that has no equal. And although this is an experimental project, the result can help reduce the charging time of electric vehicles in general, thus making e-mobility more accessible to consumers.
InMotion, the multidisciplinary team of students behind Revolution, began working together a few years ago with the goal of building a technologically advanced electric racing car with which to participate in the Le Mans endurance race. Over time the group has grown and the new skills have helped to create an innovative battery. The storage system, a package of 29.2 kWh, offers a range of about 250 kilometers and recharges with a power of 322 kW. To lower time safely, students had to find a way to manage the significant amount of heat generated by fast charging.
Cooling of individual electrochemical cells
Team Manager Julia Niemeijer explains "In the past, we have developed innovative module-level cooling technology, in which coolant-filled plates were placed between the modules containing the cells. This allowed us to extract a lot of heat from the package". To improve performance even more, the group has studied a method that allows cooling directly at the level of electrochemical cells, with the refrigerant flowing between each unit.
This approach is still rare on the market, which is why inmotion had to develop its own modules. "It was a very demanding undertaking – said Niemeijer – because there are only a few millimeters of space between the cells to implement the cooling technology. This required us to be extremely precise in our work".
Fast EV charging, results to be replicated
The solution was tested at the research institute TNO and Prodrive Technologies, which confirmed the minimal degradation of the battery. The prototype of the electric racing car and its fast-charging battery will undergo further testing next year, with the aim of showing the technology in the future 24 Hours of Le Mans. But the cooling architecture already offers important results for electric mobility.
Read also STLA Medium, the new electric car platform from Stellantis ensures 700 km of autonomy
"The beauty of this technology lies in the possibility of making battery packs of different sizes," explains Stijn van de Werken, technical director of inmotion. "It is often mistakenly thought that the smaller ones load faster than the larger ones. However, they don't. No matter how large the package is, the charging time will remain the same as long as the charging station can provide sufficient energy. This opens up many possibilities".